SMS Springville Tiger Pride T-Shirts ARE HERE! Come by the office and pick one up today!!!!!!
Thank-you for your support!!!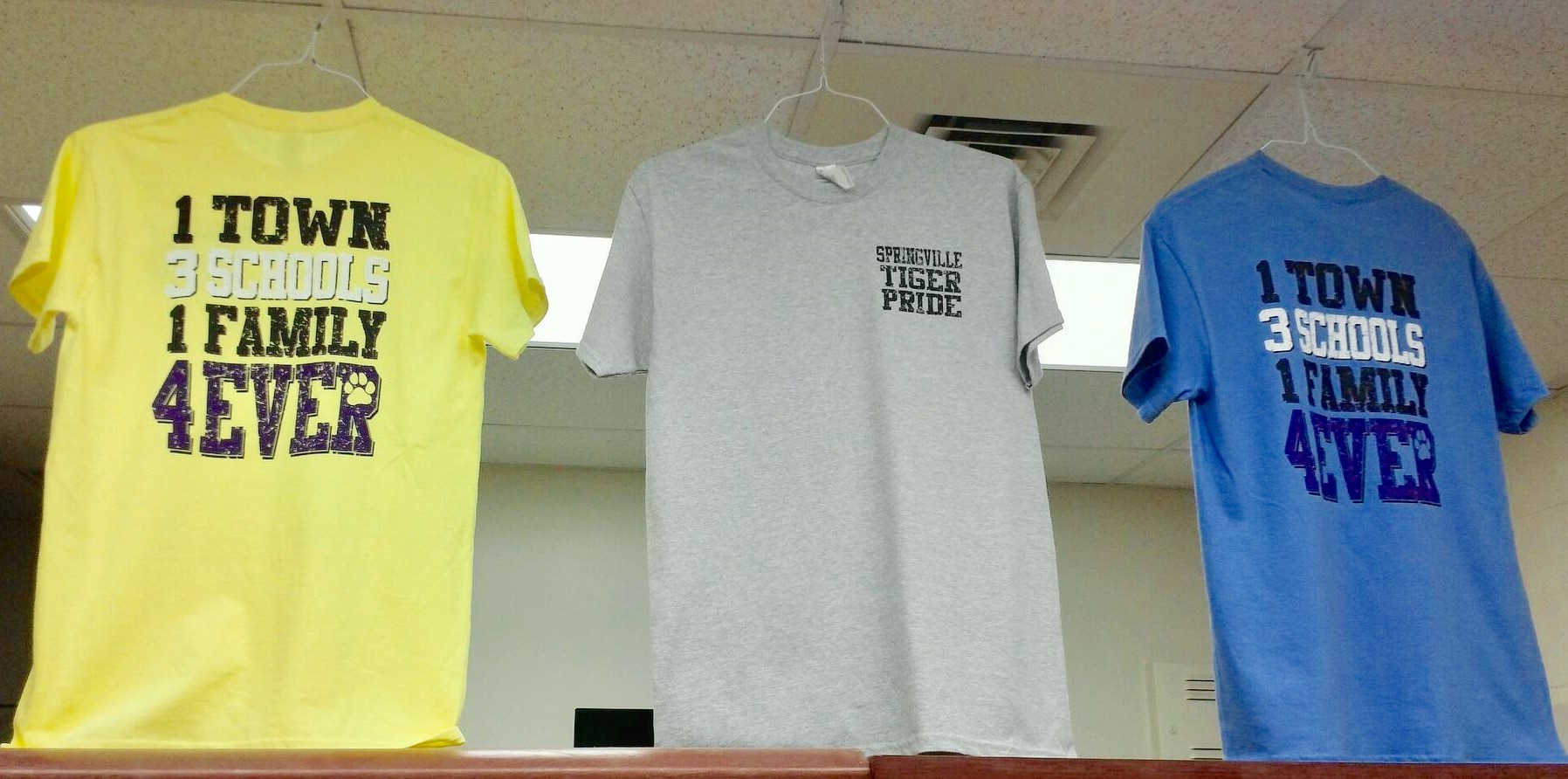 SMS New York Trip 2017

Red Ribbon Week
October 24 - 28
Dress-up Days
Monday – Follow Your Dreams (Pajama Day)
Tuesday – Double Up Efforts Against Drugs (Twin Day)
Wednesday – Staying Clean (Dress Up Fancy)
Thursday – Stampede on Drugs (Western Wear
Friday – Drug Free from Head to Toe (Hats/Crazy Socks)
We will have a door decorating contest this week between homerooms. You can begin working on it now . Work can ONLY be done during the Lunch Block and Homeroom. This years Red Ribbon theme is "YOLO. Be Drug Free™". You may be creative and use any theme that relates to being drug free. Each homeroom door will be judged on Thursday afternoon, October 27th. The 2nd place door will receive candy for their homeroom. The 1st place door will receive a pizza party for their homeroom the following week!
Tiger Club Membership Forms can be found under Parent Resources
DRESS CODE INFORMATION
See Parent Resources. Please review this information with you student.
See SCCBOE Code of Conduct
SMS desires to encourage a neat and modest appearance, while allowing for personal style within the parameters set forth by the SCCBOE Code of Conduct.
Students may not wear jeans, pants or shorts with holes.
All shorts must be no shorter than 3 inches above the knee. This excludes:
1. Short shorts

2. Running shorts

3. Soccer Shorts
Revealing garments include:
1. halter tops,

2. spaghetti strap camis and tanks,

3. racerback tank tops or tees,

4. tank tops with a strap less than 1 ½ inches wide,

5. one shoulder blouses,

6. blouses or shirts with no back,

7. see through clothing,

8. low neck lines
Yoga Pants are not allowed to be worn to school.
Leggings or anything similar to leggings are not allowed to be worn to school.
Pajama Pants or any sleepwear is not allowed to be worn to school.
Understanding Your Aspire Scores
Click Here to Special Order Tiger Gear from Ragland Screenprinting
Athletic Forms
*All must be completed before try-outs
Participant Consent and Release Form
https://forms.office.com/Pages/ResponsePage.aspx?id=JWoRKpnoU0KYLzJDgmrWNgloeETQ8pFBuN8OXsTVFHtUQktCR1dYRFRTTElVVkM2S0FaUlJVRzhZTy4u