Congratulations to the 7th & 8th grade Boys Basketball Teams on winning the County Championship. Pearson Baldwin was named Most Valuable Player. Making All County were Jake Goolsby, Noah Hanrahan and Larry Winston. The coaching staff would like to thank everyone for their support during the tournament and throughout the season.
Also congratulations to girls team for a great season. Gracie Barrett and Tatum Bartlett won All-County for the 8th grade girls.
SMS Springville Tiger Pride T-Shirts
still available
Thank-you for your support!!!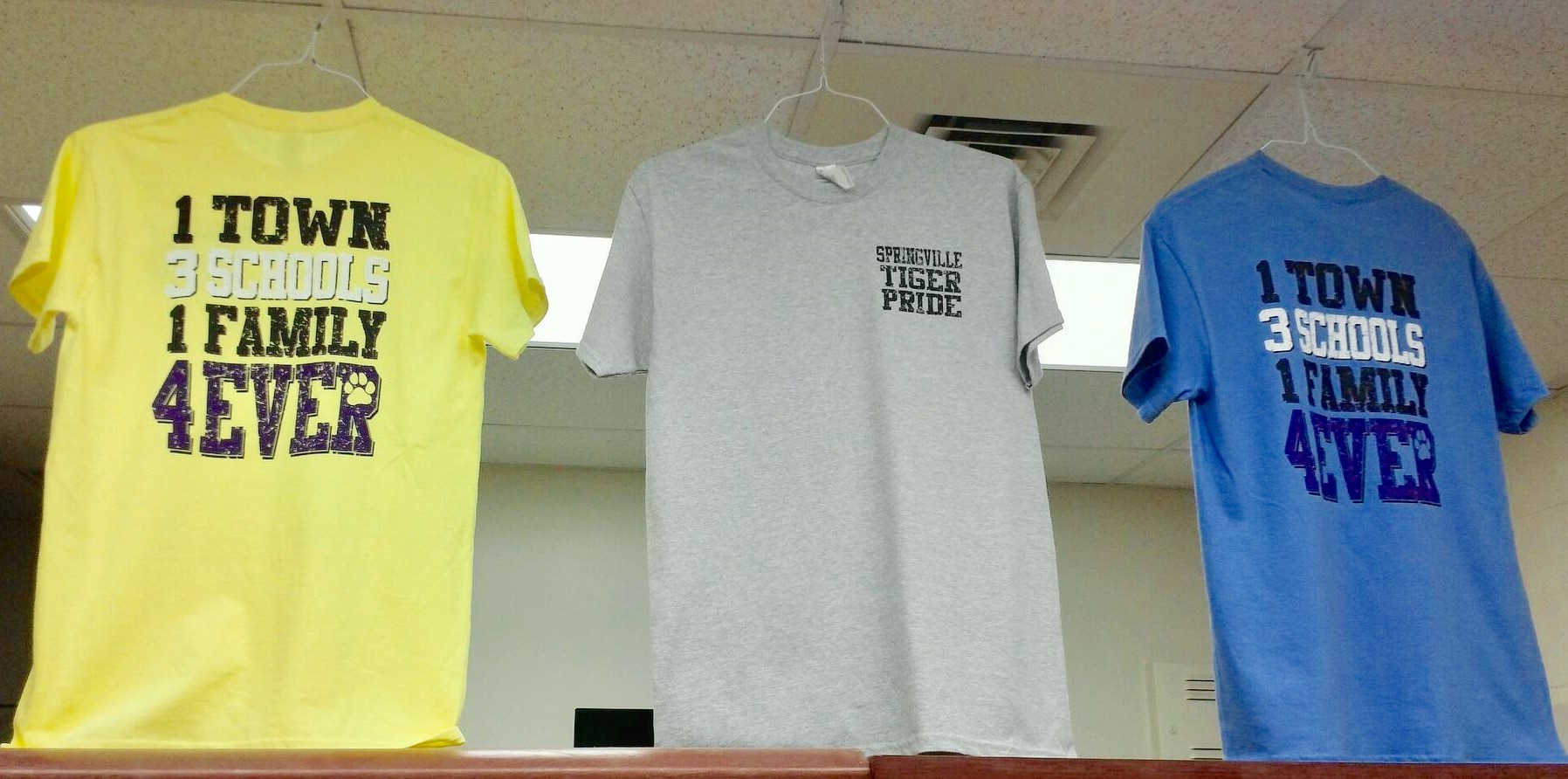 SMS New York Trip 2017

Tiger Club Membership Forms can be found under Parent Resources
DRESS CODE INFORMATION
See Parent Resources. Please review this information with you student.
See SCCBOE Code of Conduct
SMS desires to encourage a neat and modest appearance, while allowing for personal style within the parameters set forth by the SCCBOE Code of Conduct.
Students may not wear jeans, pants or shorts with holes.
All shorts must be no shorter than 3 inches above the knee. This excludes:
1. Short shorts

2. Running shorts

3. Soccer Shorts
Revealing garments include:
1. halter tops,

2. spaghetti strap camis and tanks,

3. racerback tank tops or tees,

4. tank tops with a strap less than 1 ½ inches wide,

5. one shoulder blouses,

6. blouses or shirts with no back,

7. see through clothing,

8. low neck lines
Yoga Pants are not allowed to be worn to school.
Leggings or anything similar to leggings are not allowed to be worn to school.
Pajama Pants or any sleepwear is not allowed to be worn to school.
Understanding Your Aspire Scores
Click Here to Special Order Tiger Gear from Ragland Screenprinting
Athletic Forms
*All must be completed before try-outs
Participant Consent and Release Form
https://forms.office.com/Pages/ResponsePage.aspx?id=JWoRKpnoU0KYLzJDgmrWNgloeETQ8pFBuN8OXsTVFHtUQktCR1dYRFRTTElVVkM2S0FaUlJVRzhZTy4u