Miss SMS Pageant is November 4th. Sign up in the office if you are interested.
SMS Cheerleaders are selling grey hooded sweatshirts!!! You may order from me or an SMS cheerleader. Youth sizes S, M,L, XL are $20. Adult sizes S, M,L,XL, and XXL are $25. All Orders and money are due Sept. 29. Sweatshirts will be here no later than October 20. Thank you for your support.
Turn Springville Pink is October 18. See a Jr. Beta Club member to make a donation and get a shirt! All proceeds go to UAB Comprehensive Cancer Research.
SMS Springville Tiger Pride T-Shirts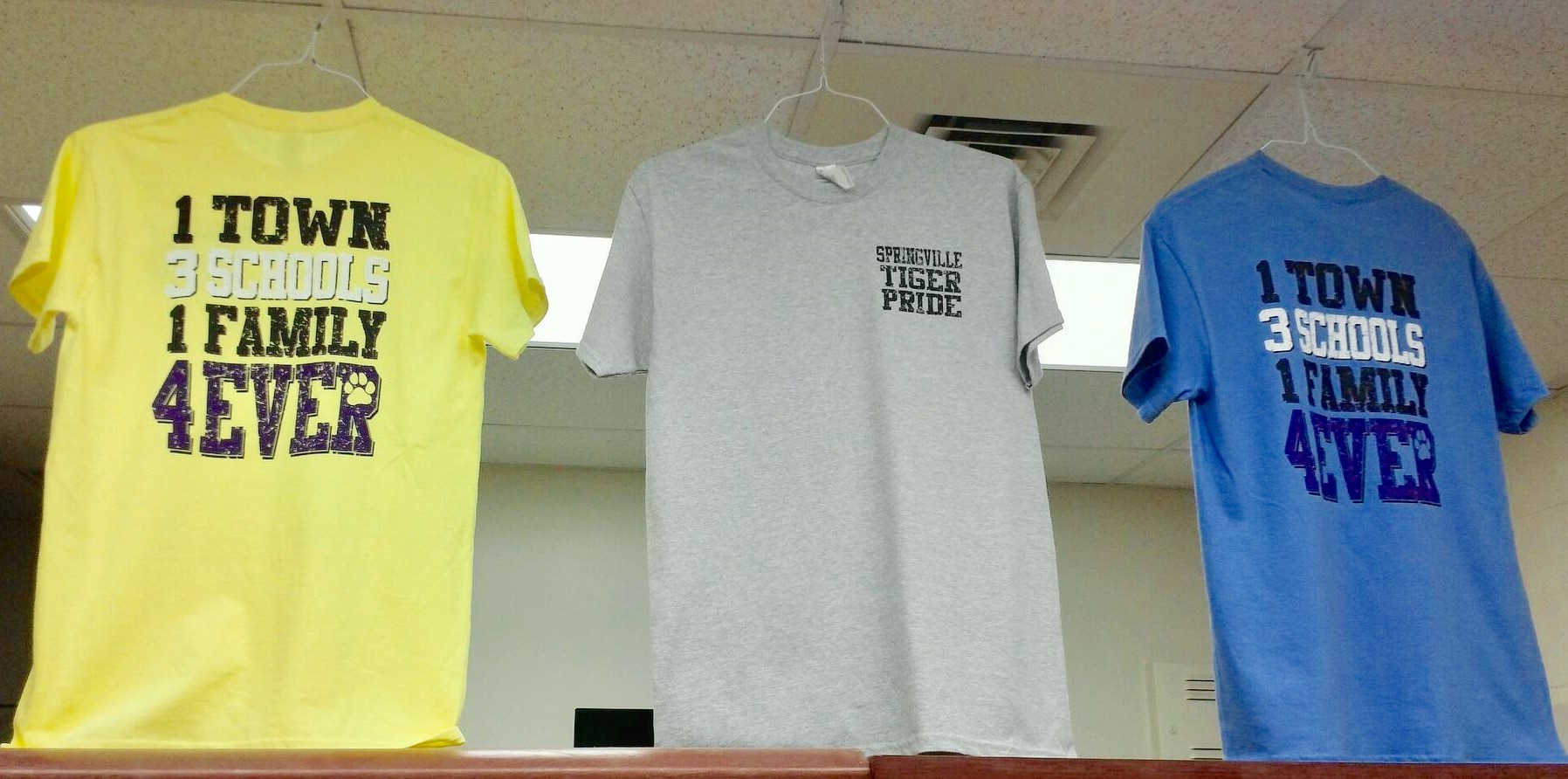 ---
Students New to St. Clair County
Complete ALL forms, collect additional enrollment information and attend the designated grade level registration.
In an effort to improve system practices, Springville Middle School is conducting a Parent Survey.
We value your opinion and ask that you take the time to complete this survey.
In order to complete the survey, please go to: http://www.advanc-ed.org/survey/public/7410911
Please be assured that your responses to this survey will be anonymous. Your honest opinion is appreciated.